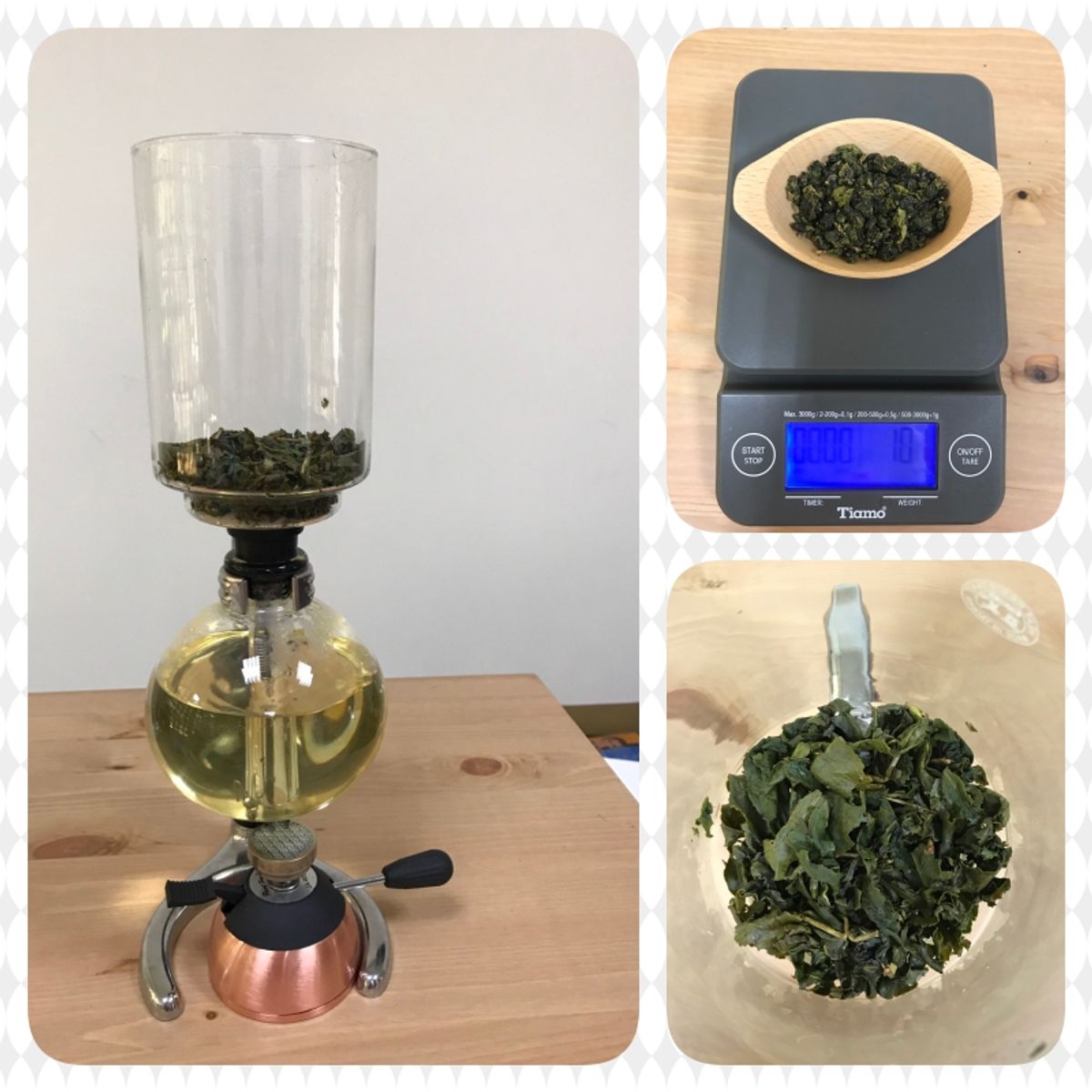 That's try something different to make tea this time.
In general, siphon is used to make coffee, but it can be used on making tea as well.
這次來點新花樣,雖說賽風壺一般是用來煮咖啡,但也可用來煮烏龍茶。
Ingredients:
1. 10g of Oolong tea leaf or tea leaf powder
(You can use the blander to turn tea leaf into powder)
2. 500 ml water
材料:
1. 10g 烏龍茶葉或茶葉粉末(可用果汁機將茶葉打成粉末)
2. 水: 500毫升

Procedure: Basically, it is as same as how you make coffee, you can keep the hot water in the upper vessel for 90 seconds, then allowing the water fall back to the lower vessel. You can use the boiled tea leaf for three steep. In my opinion, the best flavor of "siphon tea" is the second one.
步驟:基本上跟煮咖啡的方式相同,但可以讓茶葉在泡在煮開的水九十秒,之後再讓茶湯流入下半部的壺內。茶葉可以煮三次,個人偏好第二次煮的茶湯風味。

Try to use siphon to make tea, it is totally different experience than what you used to have.
烏龍茶挑選這邊請: