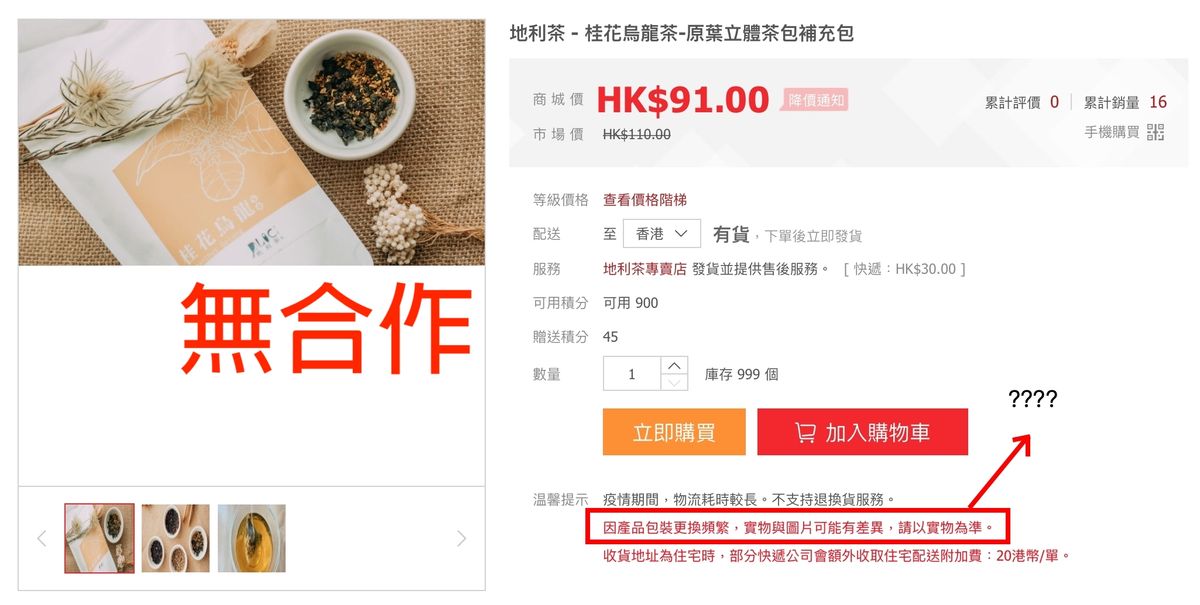 與Hopemall 並無合作關係
Hello 好久不見,
各位朋友近來好嗎?

最近發現一家『Hopemall 多快好平』 電商平台,標榜販賣DLIC TEA 茶葉正品。在此澄清,DLIC TEA 並沒有跟Hopemall 合作。若在網路上有看到任何可疑的電商網頁或一頁式網頁販賣DLIC TEA茶品,請勿購入並與我們聯絡 !
若有需要,請直接在DLIC TEA 網站或有合作關係平台購賣喔!可出貨到海外地區。國際運費與付款請看這:

目前有合作關係平台:
Pinkoi, iCarry, 蝦皮(TW, SG, MY), Etsy, Teapasar 與奧丁丁市集。

Hello My Friend,
It's been a long time since our last post.
We recently notice that there is an e-commerce platform called "hopemall" selling our products; however, we don't have business partnership with them.
If you find any suspicious websites selling DLIC TEA products, please do not place any orders and contact us. If you would like to purchase, please shop on DLIC TEA website or the platforms we cooperate with.
We can ship to worldwide, please view the following pages,
The platform we have cooperated with,
Pinkoi, iCarry, Etsy, Shopee, Teapasar and Owlting Market.
補充以下參考資訊:(感謝位在中國工作的好友提供資訊)
骗局:通过所谓的hope mall软件,套取你的支付宝花呗额度
https://zhuanlan.zhihu.com/p/387643119
中了"一等奖"花呗没了7000元,阳东这家店套路深,已有数名市民上当!
https://k.sina.cn/article_2458269832_92863888019014820.html?wm=13500_0055&vt=4&fbclid=IwAR2xylhlBzYmjeV5o3FQl4q7v3I1nBCYrQ40uLctZI2VwRxAL-BI_9fX7BQ