暖粹禮盒-烏龍茶組合
以茶作禮、以茶會友,送上喜愛的台灣茶香,讓你我情誼久久不散。
茶葉能長久保存,茶葉會隨著年份的沈澱而有不同香氣與口感,如同友誼與情誼,歷久彌新。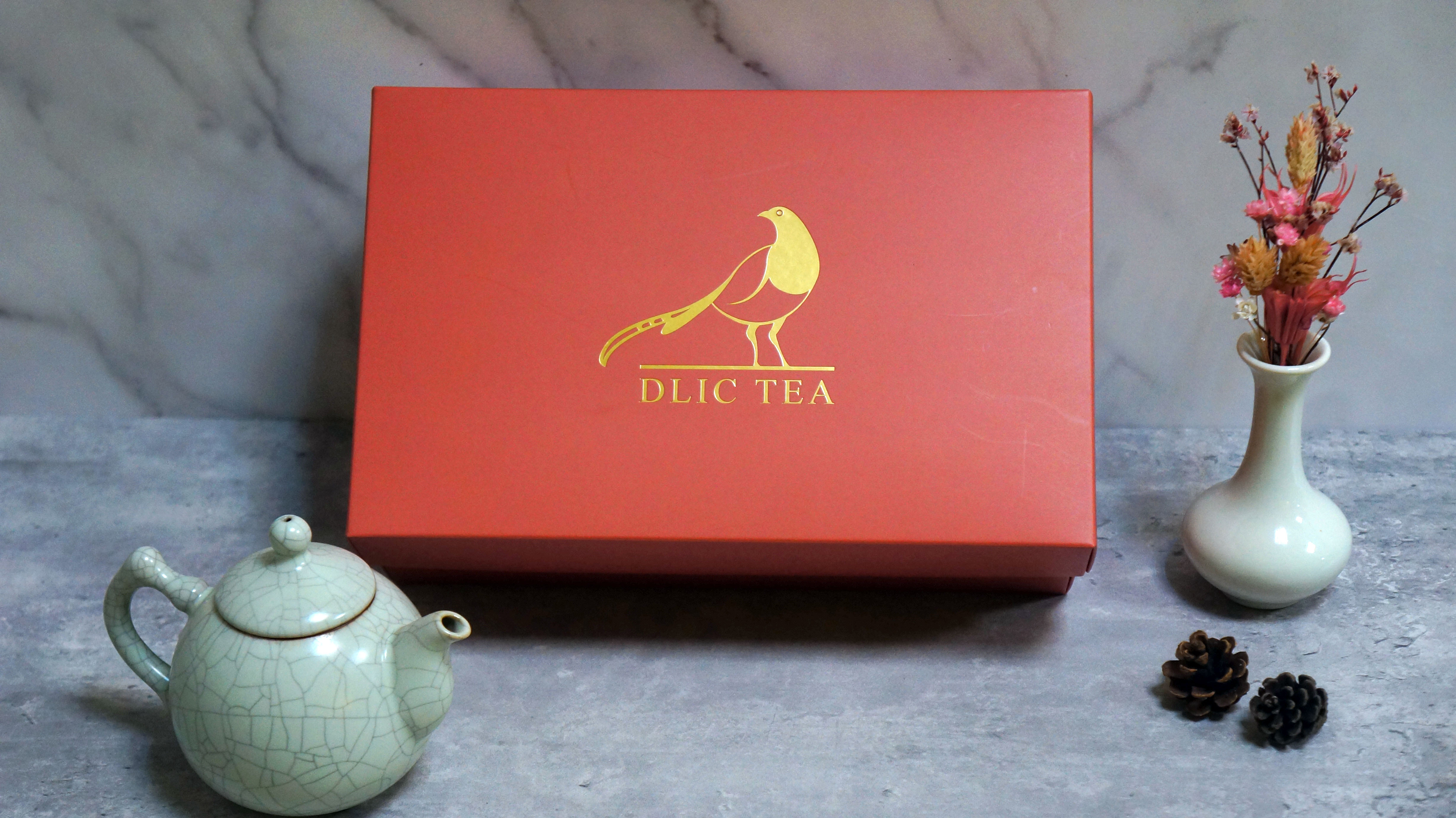 生長在雲霧繚繞,日夜溫差的阿里山,適合茶葉生長的環境,果膠充足。
100%手採,手工原葉茶,無添加人工香料。
每年自主送驗農藥殘留檢測,符合台灣與國際標準,敬請安心飲用。

烏龍茶湯香氣:蜂蜜、森林中杉樹香氣、燕麥與淡淡奶香。
因茶葉屬天然產品,每年帶有的香氣會有些許不同。
禮盒尺寸
H 15cm x W 8 cm x L 24cm
內容物
青心烏龍茶種之阿里山烏龍茶或金萱種之奶香烏龍搭配而成之禮盒。
茶葉禮盒附提袋、中英/英日泡茶說明卡。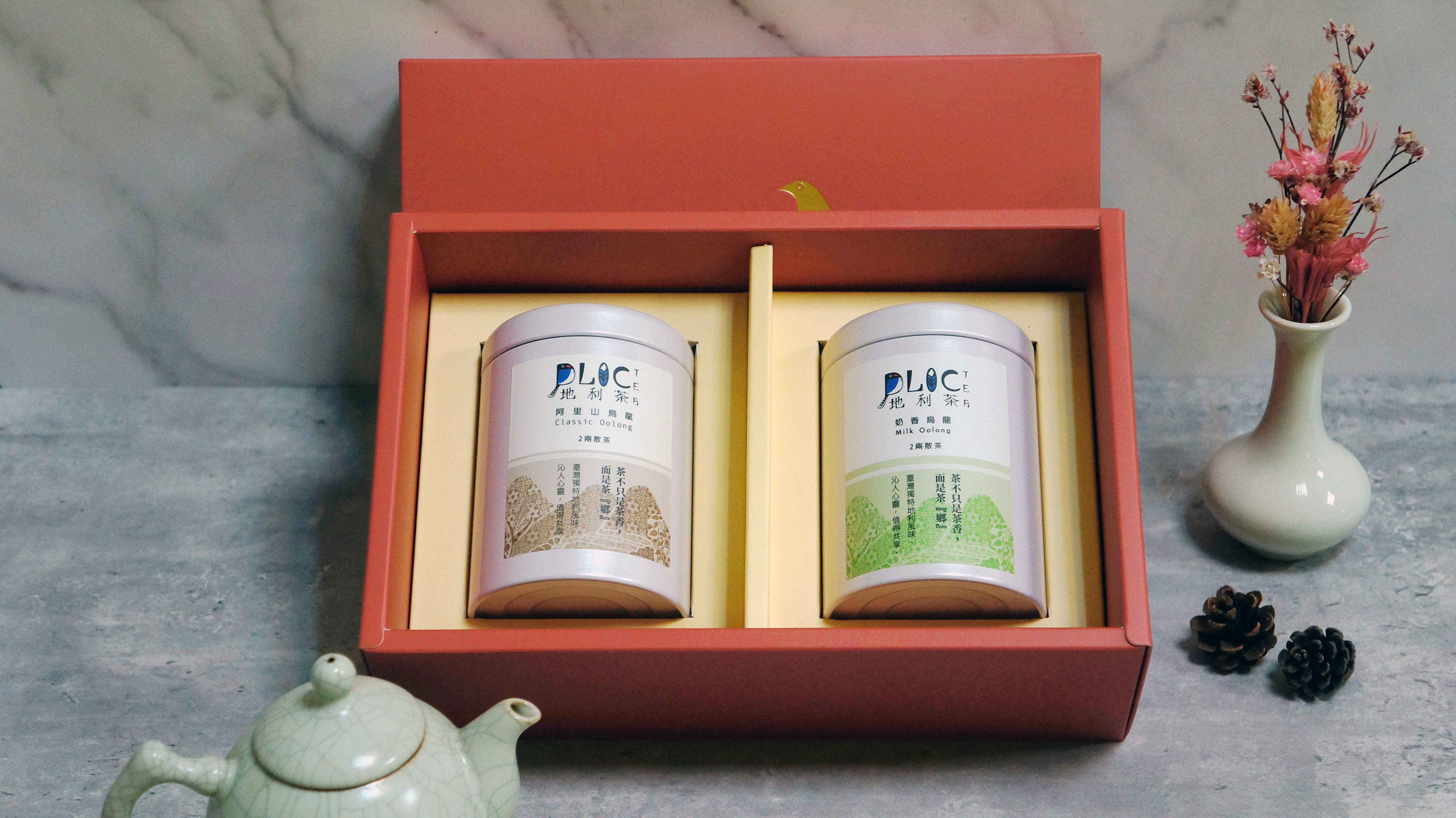 茶種
阿里山烏龍茶湯:
蜂蜜、森林中杉樹香氣、燕麥與淡淡很難察覺到之奶香。因茶葉屬天然產品,每年帶有的香氣會有些許不同。

茶乾:球狀墨綠色。
茶湯:金黃色。
茶底:蜂蜜、花香、果香。
後韻:回甘。
奶香烏龍茶湯:
醇雅奶香濃厚撲鼻,細細品嚐,同時帶有些許蜜香。特殊奶香味深受女性與年輕族群青睞。

茶乾:球狀墨綠色。
茶湯:金黃色。
茶底:奶香、蜂蜜、花香與些許熟果香。
後韻:回甘。
保存方式
開封後盡快飲用,避免陽光直射或置於潮濕環境。
~相揪來泡茶~
『熱泡』
茶量:覆蓋容器底部五分之一
水溫:85度-95度
沖泡時間:一泡氣味濃:90秒、二泡茶香濃:兩分鐘、三泡韻味甘:每泡起增加三十秒。
『冷泡』
茶量:100g水:2g茶葉。
水溫:常溫水或冷水。
時間:置於陰涼處或冰箱(夏天)內8小時,即可飲用。
可依個人飲用習慣,尋找適合自己的泡茶方式!
Gift Box-Oolong Tea Set
Tea as gift, give your friends / beloved your favorite Taiwanese tea as the friendship / relationship will be lasting.
Tea can be preserved for a long time, the aroma of tea changes as the years going. It is just like relationship / friendship can last forever.
The design of gift box contains Taiwan element: forests, mountains and iron window grills. In Taiwan more than 60% area is covered by forests and mountains; hence, it generates different aromas of tea. Iron window grills is unique technique in Taiwan, made by hands. By using different combination of pattern of iron window grills, it can portray beautiful scenery.
Gift Box Size
H 19cm x W 8 cm x L 21.2cm
Canister
There is a special design in the can, the ring will be removed once it is open.
Ingredients:
Classic Alishan Oolong Tea or Milk Oolong. We also provide: paper bag and instruction card.
Oolong tea is partially-fermented tea which is famous in Asia. Grown in Alishan, hand-picking and natural drying by sun. No extra flavor added.
Classic Oolong Tea:
Dry Tea: Ball type dark green;
Tea Liquid Color: Golden;
Tea Incense: honey, flower and fruit.
After-taste: sweet.
Milk Oolong:
Dry Tea: Ball type dark green.
Tea Liquid: Golden
Tea Incense: milk, honey and flower.
After-taste: sweet.
Alishan, Ali Mountain (Altitude: 1700m) is a famous place to plant and nourish tea where it is covered by mist more than half a day. Because of the altitude and the weather, cool temperature slows down bush's growth, causing smaller and thicker leaf which also preserve the nutrients and making unique flavor of tea.
Storage:
Drink it as soon as possible and please keep away from sunlight and humid environment.
Let's make tea together !
~Hot Brew:
Tea Amount: For tight ball shape tea leaves, please fill the cup / tea pot with tea leaves which cover one fifth of the cup/tea pot.
Water Temperature: 85-95degree Celsius
Time: First steep : 80 sec, the most aromatic.
Second steep : 40 sec, rich flavor.
Third steep : Increase 30 sec from third steep on.
~Cold Brew:
Tea Amount: Put tea leaves into the bottle which contains 90% water.
100cc water: 2g tea leaves
Water Temperature: Cold or room temperature water
Time: Avoid sunlight and put it indoors or in the refrigerator for 6-8 hours.